Deeply Related to Kōbō Daishi
Zuikōzan Osshinji is a Buddhist temple located in Kagashima, Gifu City. Dating back to the Nara Period (710-794), the temple originates from a thatched hut where Gyōki, also referred as Gyōki Bosatsu (Bodhisattva Gyōki) enshrined a self-made statue of Jūichimen Senju Kannon Bosatsu (Eleven-faced, Thousand-armed Deity of Mercy). Due to its deep association with Kūkai (Kōbō Daishi), the temple has been familiarly known as "Kagashima Kōbō."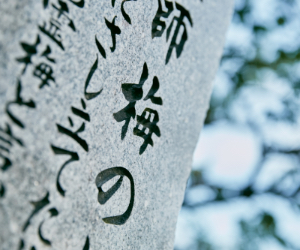 Deeply Related to Kōbō Daishi
This temple is known for a legend of Kōbō Daishi that a staff made from Ume (Japanese plum tree) he planted in front of the main hall turned into an ume tree. It is considered one of the three major yakuyoke (evil-warding) temples dedicated to Kōbō Daishi along with Tōji Temple (also known as Kyō-ō-gokokuji Temple) in Kyoto and Heikenji Temple (also called Kawasaki Daishi) in Kanagawa.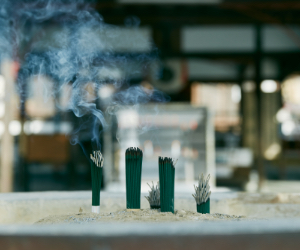 Impressive Cultural Properties and Works of the Fine Arts
The Osshinji Temple worships more than 200 Buddhist images such as Jūichimen Senju Kannon Bosatsu (Eleven-faced, Thousand-armed Deity of Mercy), Bishamonten (Heavenly Deity of Warriors and Punisher of Evil-Doers) and Idaten (Swift-footed Heavenly Guardian Deity). Moreover, the temple is full of amazing fine art masterpieces including the Dragon and Clouds created by the master painter, Dōmoto Inshō.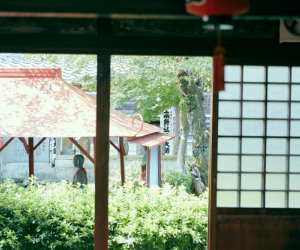 Deeply Rooted in the Local Community
Ennichi festivals held on the 21st of every month (the monthly anniversary of the death of Kōbō Daishi) are said to date back to the Muromachi Period (1336-1573), and still attract many visitors today. Deeply rooted in the local community, the temple serves as a venue for new events such as Marché in order to help revitalize the local economy.
About
This area used to be a small island called "Osshinto" surrounded by the sea. Back in 738 (the Nara Period), the high priest Gyōki, also referred as the honorific title of Gyōki Bosatsu (Bodhisattva Gyōki) landed the island and enshrined his self-carved statue of Jūichimen Senju Kannon Bosatsu in a thatched hut. This is said to have been the origin of the Osshinji Temple.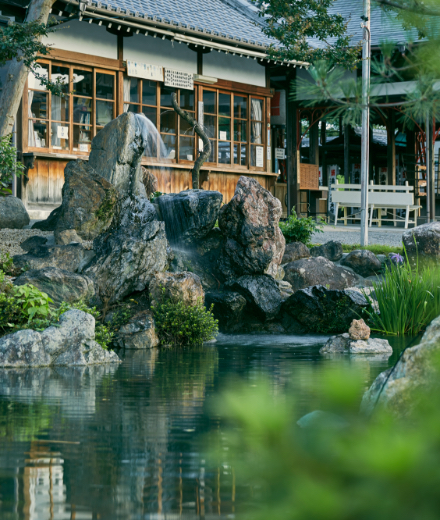 Highlights
With more than 1200 years of history since Kōbō Daishi established the temple, visitors can find a lot of must-see features in its compound while enjoying its historical atmosphere: the statue of Jūichimen Senju Kannon Bosatsu, and many other Buddhist images and heavenly Deities.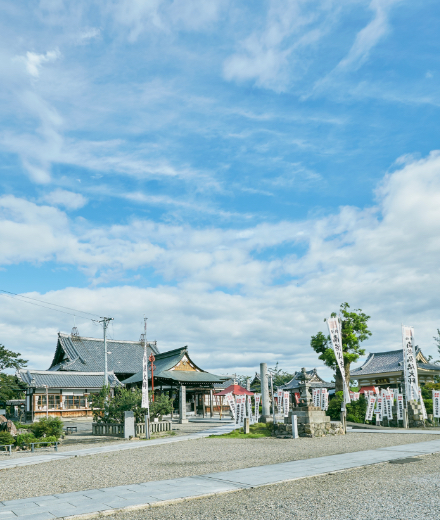 Events
Starting from January 1st, when people make their first visits to the temple for the year, the Osshinji Temple offers various events including the Star Festival on the Spring Eve, the public viewing of the important Buddhist images in commemoration of the death day of Kōbō Daishi, and ennichi festivals held on the 21st of every month, that is his monthly death anniversary. The temple also serves as the venue for Marché (a new style of ennichi festivals focusing on culture and food) that brings a great turnout to the local area.
*Ennichi refers to days closely related to Buddha, Buddhist deities, and venerable priests.
Access
Osshinji Temple (Kagashima Kōbō)
Kagashima Naka 2-8-1, Gifu City, Gifu Prefecture, 500-0124, JAPAN
Telephone: +81-58-252-2062
Reception Hours:9:00-12:00
Check the route to the temple on Google Map
Check out our Instagram page for new updates
---
Learn More about the Osshinji Temple