Attracting many visitors throughout the year
Starting from January 1st, when people make their first visits to the temple for the year, Osshinji Temple receives a large number of visitors through various events including the Star Festival held on the Spring Eve and the public viewing of the major Buddhist statues to commemorate the death of Kōbō Daishi. The temple also attracts a huge crowd on the 21st of each month when ennichi festivals are held in and around the area.
*Ennichi refers to days closely related to Buddha, Buddhist Deities, and venerable priests.
Jan. 1st   New Year's Visits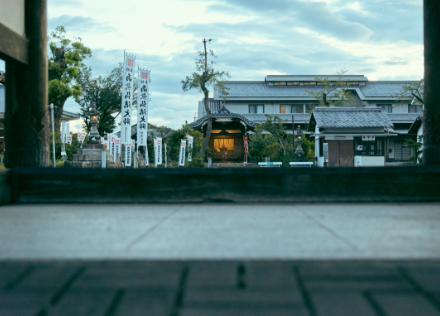 Many people, coming from near and far, pay their first visits to the temple each year. A crowd of visitors proceed to praying continuously from New Year's Eve.
Feb. 3rd   Spring Eve Star Festival and Bean throwing Ceremony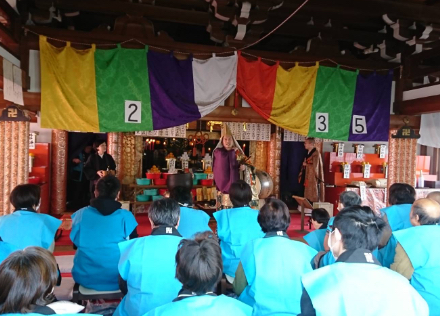 This is the annual bean-throwing prayer service held to drive away evil spirits and pray for the happiness and well-being of people for the year. Visitors can join the bean throwing session after the prayer service (reservation required).
Apr. 21st-23rd   Gokaichō (Public Viewing of the Important Buddhist Images)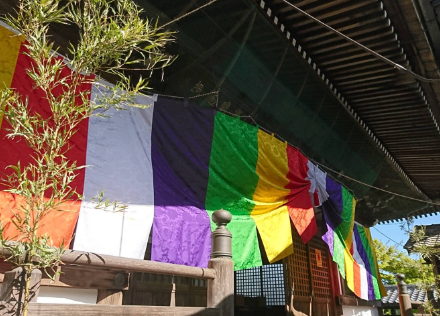 April 21st falls on the death day of Kōbō Daishi according to the new calendar. In order to commemorate this anniversary, the statues of Kōbō Daishi and Jūichimen Senju Kannon Bosatsu (Eleven-faced, Thousand-armed Deity of Mercy), etc. come under public viewing during the period of April 21st to 23rd.
4th Sunday of Every Month   Monthly Memorial Service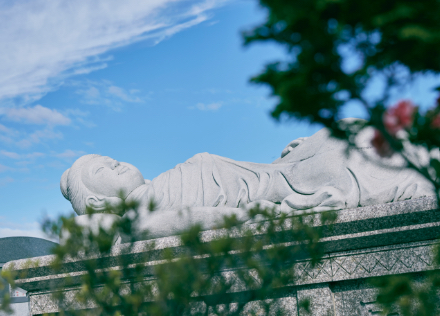 On the 4th Sunday of every month, except for January, a memorial service is held for the "Mausoleum of Nirvana." It enshrines the statue of the Reclining Buddha and serves as a grand joint grave to offer memorial services perpetually. After cleaning the mausoleum, a memorial service starts at around 10 a.m. with Buddhist sutras recited solemnly.
4th Sunday of November     General Memorial Service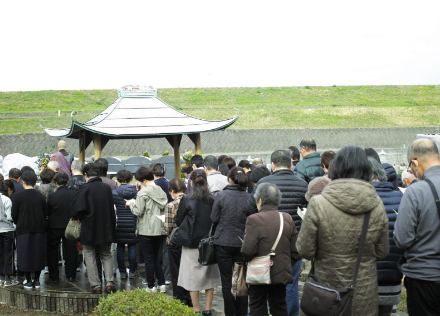 Unlike the monthly memorial service, the general memorial service is conducted not only for the "Mausoleum of Nirvana" but for the graves of all followers who are connected to the temple. Visitors to their own ancestors' graves can also participate in this service.
21th of Every Month    Ennichi Festival for "Kōbō-san"
Ennich festivals are held on the 21st of every month to commemorate the monthly death day of Kōbō Daishi. A lot of street stands appear along the temple's approach and compound, attracting so many visitors from within and outside Gifu.
---
Learn More about the Osshinji Temple